Wayward travelers,

I welcome you all to "Wonderland", the magical online art journal/portfolio of the Queen of Hearts(Sharlene Thompson)

Here in this world of mythical beasts and lovely maidens, you will see the works created by our Queen for various ideas and in various designs.

She welcomes all to view her world but there are some set rules that must be made!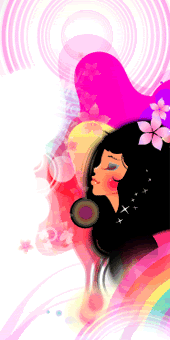 ♥ No Stealing! Please contact the Queen if you wish to use her artworks.
chibiandorAThotmailDOTcom
♥ No Drama! Please, the Queen is a peaceful lady.
♥ No Altering these said artworks of her without permission.
♥ If wishing to buy art, please be a serious buyer. (it is very rare that the Queen does commissions)
♥ Please be respectful. (no slander)
♥ Criticisim is welcomed. (but please be be a gentle critic and not a mean spirited one)
♥ Do NOT boss me around.... (I really dislike it when people try to boss me around...)
♥ Friends sometimes disagree but don't try to pick a fight with me. (I am a lover, not a fighter.)
♥ If I cut you for any reason the past, I probably won't add you back. (Sorry but I hate drama)
♥ Simply enjoy yourself!

I thank you for listening to me and I hope you enjoy this world as much as I do.

~
The White Rabbit.