Saturday, June 6th, 2020
11:23pm
PUBLIC
Mood {busy}
Music {Family Guy}


Access Denied, Journal Locked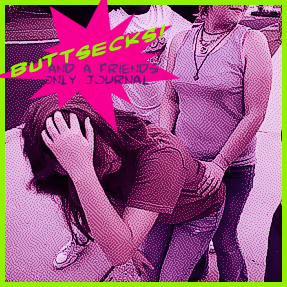 Sorry, guys, my journal is
friends only
. I'm easy, though, when it comes to making new friends, so don't be afraid to try =].
You may fill out the form, but it's not required.
Please do include something about you, though. Like your name :]
New Friends
or Changed Usernames
I look forward to meeting you all.
xoxo
X X X
Tuesday, June 10th, 2008
11:36pm
PUBLIC
Mood {
drained}
Music {Family Guy}


Make a Suggestion!

( Click for forms and whatnot )
X X X
Navigation
►
Journal
►
Add
►
Userinfo
►
Pals
►
Myspace
The Girl
Emily. Sixteen. Vagina. Florida. Fatty. Single. In love. Junior. It's a long, hard road, but I'm determined to make it. I've got what it takes, just like everyone else. I don't want to be rich or famous, I just want to make a difference. Add me, I won't bite. (Though my vagina might ;] )
Username
I've made several references to my vagina having teeth. I hope you all know that this is a joke. See, it goes like this: there's this AMAZING movie called
TEETH
, right? Based on the myth of
vagina dentata
. Look it up. It's awesome. Anyway, so I'm discussing it with my friends, and one of them says something about vagina teeth, and the other's like, "Shhh. Emily's sensitive about her disability." And thus, the username was born. Because I, Emily [last name on a need-to-know basis], have a vagina. And my
va
[
ginabites
]. =]